WHAT IS A CRAFT BURGER?
Look up craft beer online and then translate that to Burgers.
THE IDEA
Three Urban Indian men saw the launch of Chandrayaan, then the Mangalyaan and were completely inspired by the cost-effective prowess of the Indian Space Program. We Indians do love us a good bargain! This lot of burger enthusiasts decided to make a cost effective, BIG burger with Indian spices & flavours (radical stuff, we know!); and ask people what they thought of our creation. We wanted to have fun with this... We began testing these burgers on ourselves, our friends and lucky, random strangers in 2014. Along the way we lost a few friends (don't be alarmed, they're alive), gained a few inches around the belly and worked extremely hard to finally get to this place...
Good, Bad Or Ugly; Please Review Us On Zomato!
KABIR JEET SINGH - FOUNDER
His father told him that if he did't stop chasing tail and get a master's degree he would end up flipping burgers for a living. Today, after a few degrees from a top UK University, Kabir Jeet Singh is a burger flipper with a lot less money than he originally started off with. Before founding Burger Singh (A Unit of Tipping Mr Pink Pvt Ltd), Kabir worked with The Pint Room as a General Manager responsible for North India and headed their country wide expansion.
NITIN RANA - CO-FOUNDER
14 YEARS OF EXPERIENCE IN QSR Having worked his way up the operations ladder during his career with QSRs like KFC, Pizza Hut, and TGIF, he has an intricate knowledge of store operations. His primary focus at Burger Singh is running operations.
RAHUL SETH - CO-FOUNDER
Rahul Seth has a Bachelor's Degree in Computer Science from Edith Cowan University, Australia. For 12 years, he worked as a consultant helping Japanese firms enter the Indian market by providing specific market knowledge, facilitating planning, and developing strategy. He manages the Marketing and Tech for Burger Singh.
AJAYPAL RATHORE - Director Finance
Ajay is an accomplished Commerce Graduate and CA of the November 2012 batch with unparalleled expertise and proficiency in Financial Reporting, Taxation, Business Finance, FPNA, and Business Strategy. Having previously excelled at Airtel, Ajay's rich experience of 11 years adds value to Burger Singh's dynamic environment. Ajay has joined us as the Director Finance and also leads the HR and Legal functions.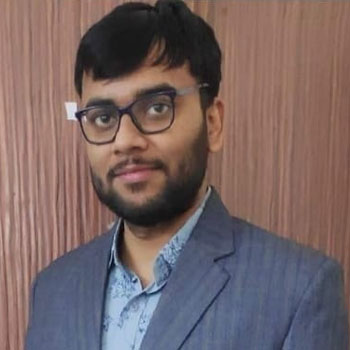 AYUSH KUMAR - HEAD OF OPERATIONS AND SUPPLY CHAIN
Ayush Kumar started out as an Executive Assistant to the CEO, Mr. Kabir Jeet Singh, straight out of college (IIT Delhi). As of August 2021, he holds a senior position in the organization as the Head of Supply Chain and Operations.